You can run A/B testing or split testing in Hubble with unmoderated studies. A/B testing is a research technique useful for comparing two or more versions of the design elements to evaluate how one performs relative to the other ones. Depending on the scope and purpose of the study, you can follow these two suggested ways to setup a A/B test. The first method is recommended for a more thorough, complete A/B testing setup.
1. Setup using multiple study and prototype tasks
Step 1.1. Create an unmoderated study with prototype task. Link and import the first prototype link and add details as needed.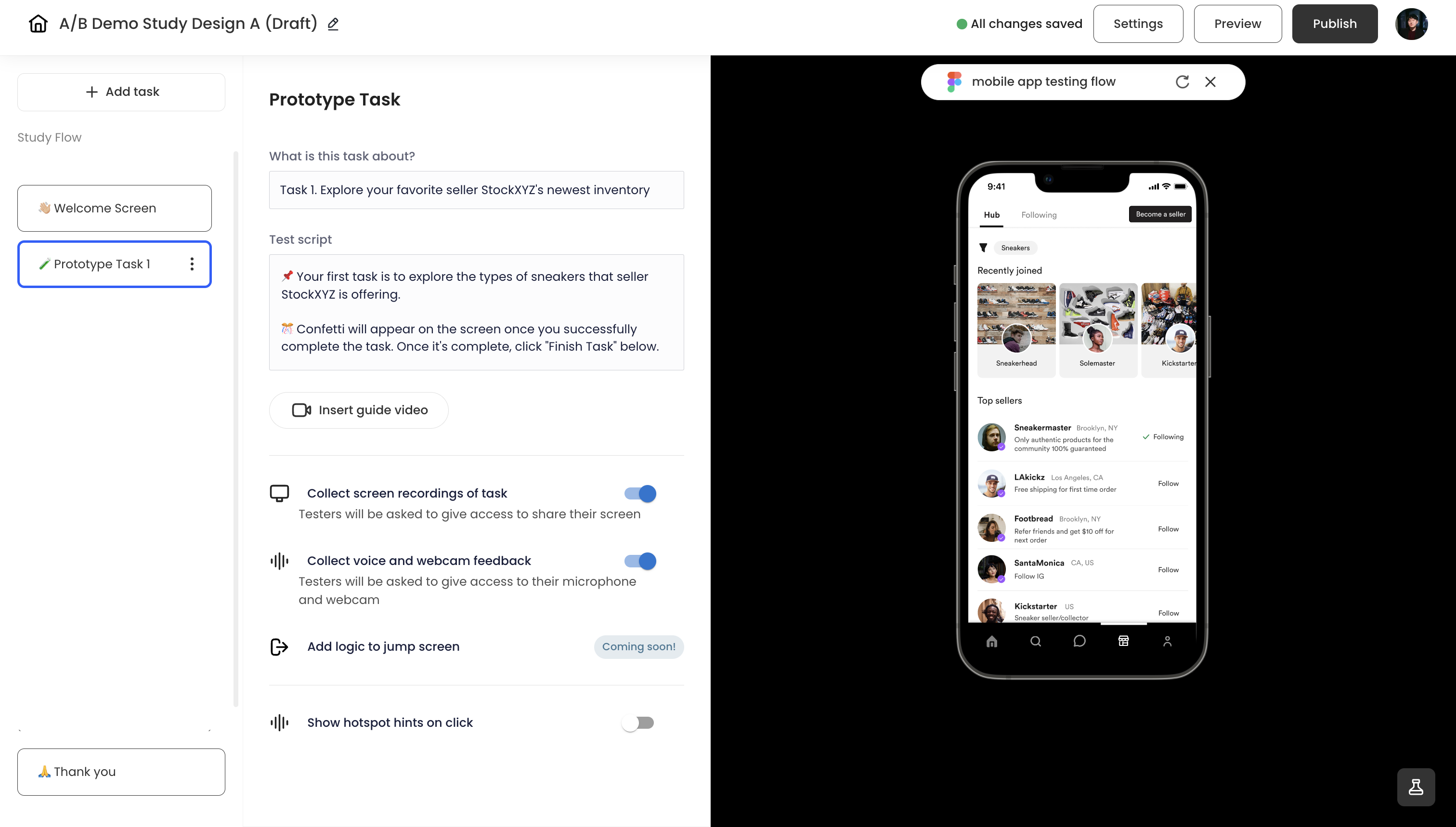 Step 1.2. Add as many relevant follow-up questions after the prototype task.



Step 1.3. Repeat steps 1.1. and 1.2 to add other designs to test and follow-up questions.
Tip: It is strongly recommended to provide image references using the "image preference" question when asking for testers' preference so that they can easily reference each design.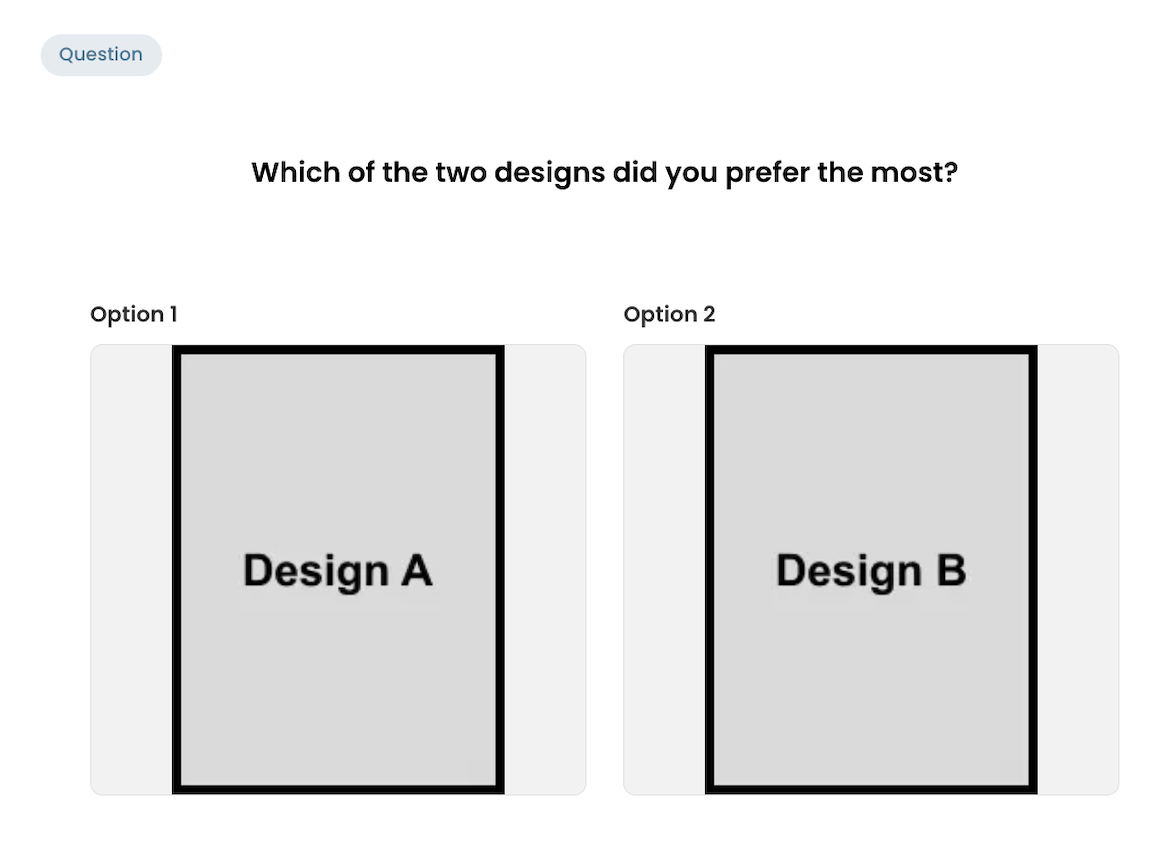 Follow these additional steps below to counterbalance and mix the order of the prototype to avoid order bias.
Step 1.4. From the study list, clone the first study by clicking on the three dots menu.

Step 1.5. Name the studies to denote the order of the prototypes being presented. In the example, we named the first study to note "Design A", which presents the prototypes in the order of A → B. The second study is named "Design B" to note the presentation order of B → A.
Step 1.6. Reorder the prototype task in "Design B" study by dragging the prototype tasks and questions so that the second design is presented before the first design.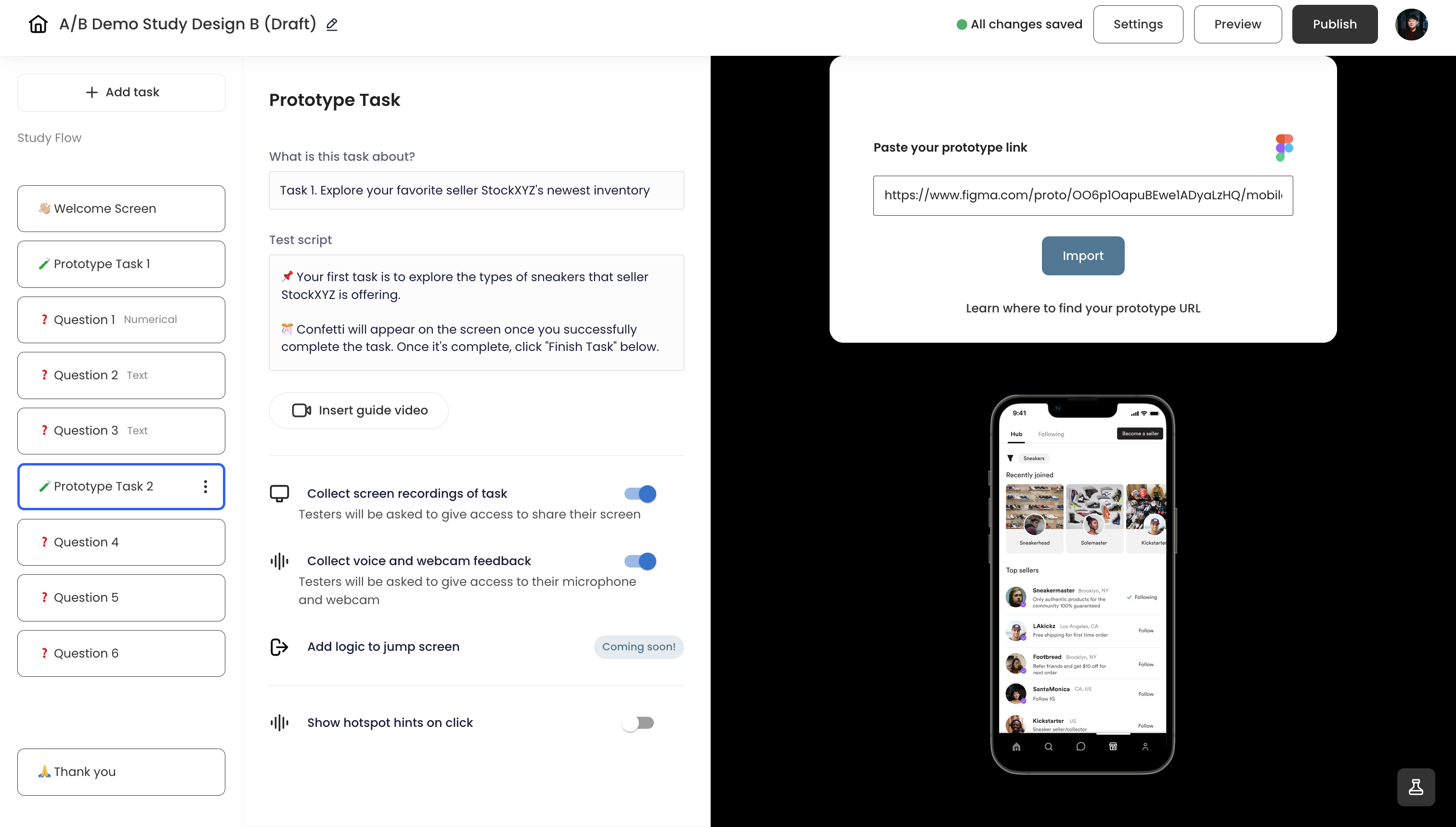 Step 1.7. Distribute the studies to match the targeted participant number.
2. Quick testing using image preference task
If you are looking to quickly test a specific design element, such as evaluating a new look or position for a call-to-action button, you might want to look into using image preference question task. It presents you with multiple image files and have testers select one image. You can follow-up with questions to have them elaborate on their choices.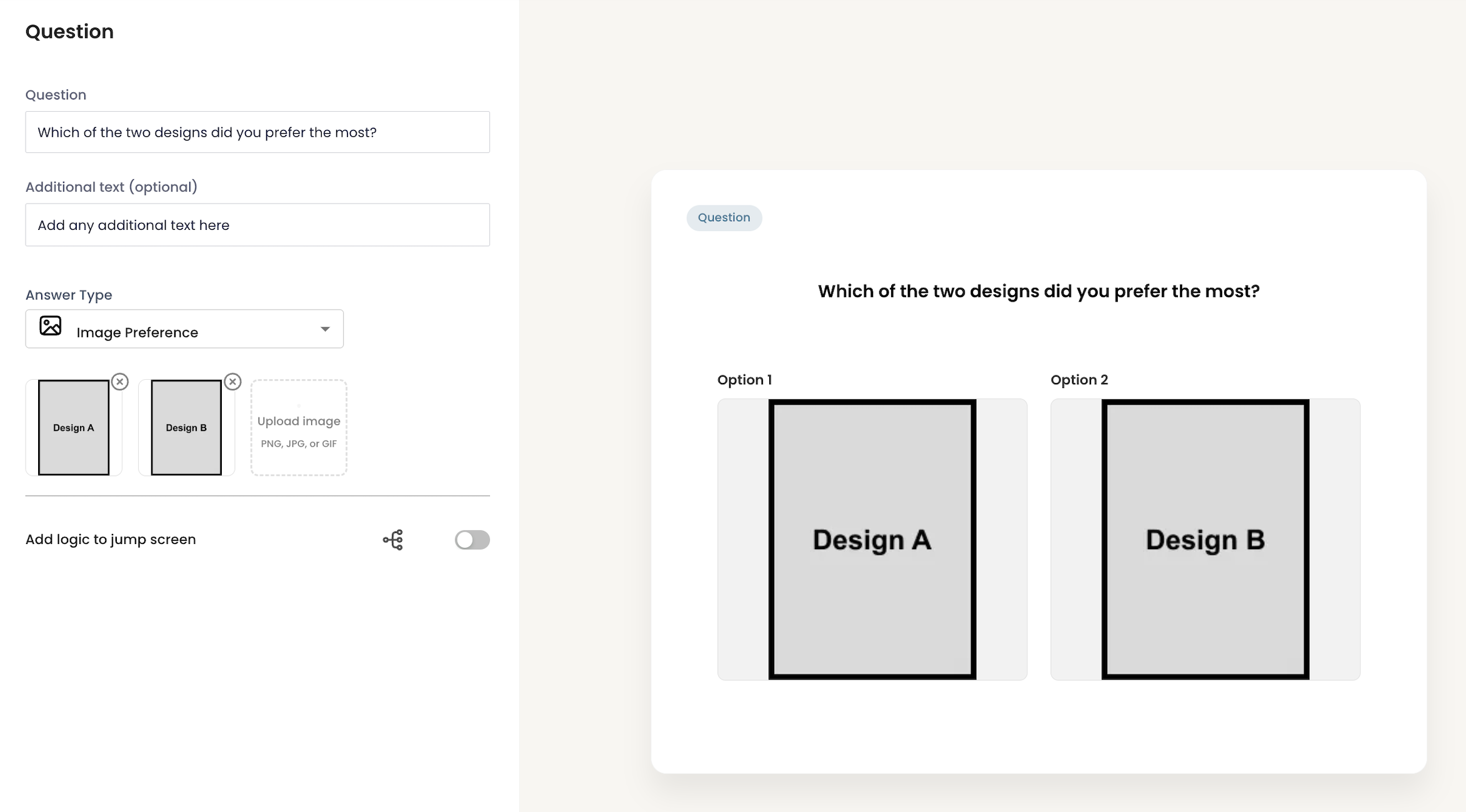 For a general guide on setting image preference task, see What are image preference questions and how do I use it?.